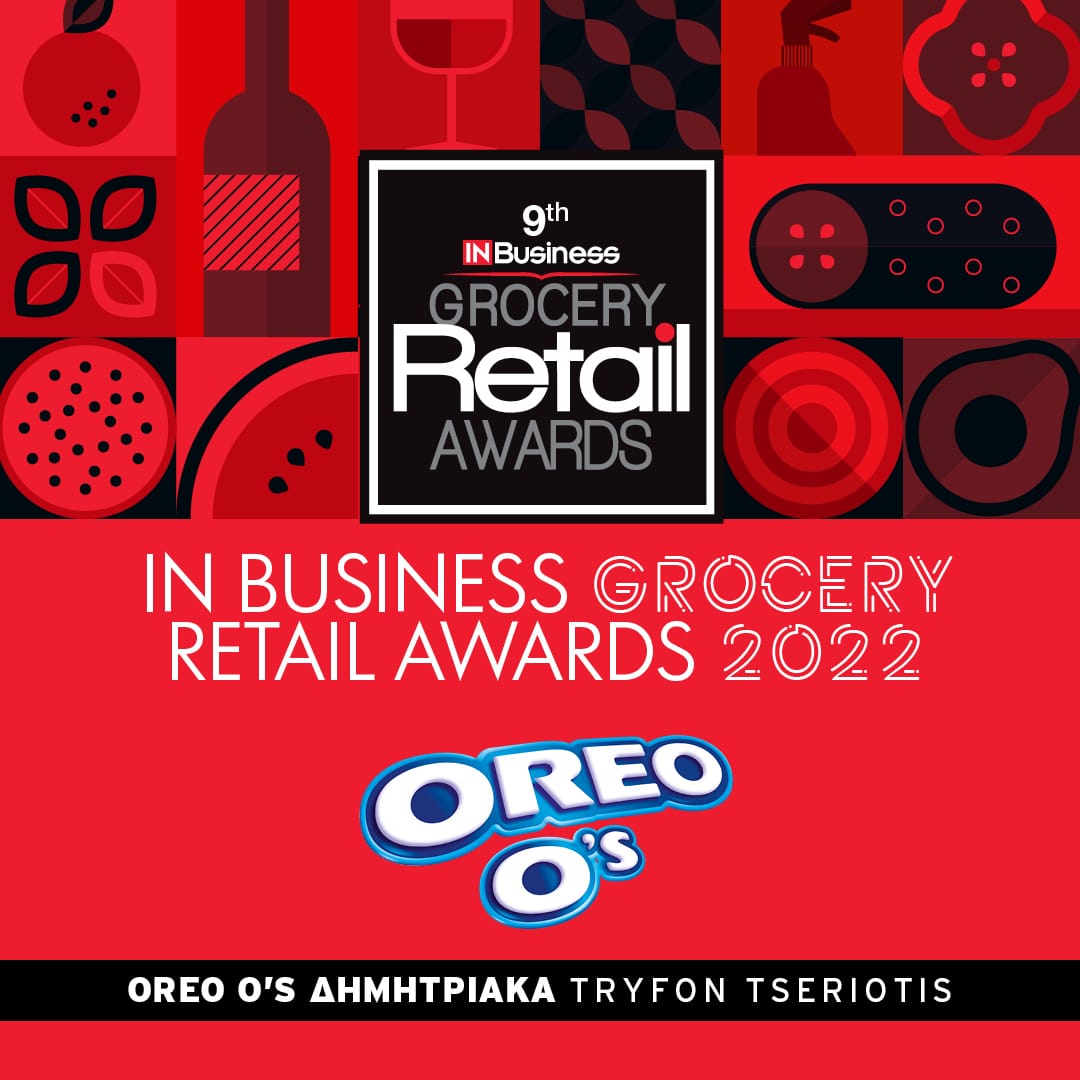 We are proud to announce that our Oreo O's Cereal was one of the winning products at the 9th "IN Business Grocery Retail Awards". The awards were organized as part of the "19th Retail Trade Conference" which were held on June 15th, 2022 at the Hilton Hotel.
Oreo O's which were launched by Tryfon Tseriotis in Cyprus in April 2021, perfectly combine the rich Oreo taste, in a balanced crunchy cereal with vitamins and iron, without any added colours or preservatives. In a short period of time, Oreo O's have managed to win over the public and are now rightfully among the top cereals, gaining significant market share.
Oreo O's are a great choice for breakfast or a tasty snack during the day. The cocoa rings which contain crushed Oreo pieces represent the much-loved iconic Oreo cookie element, and the vanilla flavored discs represent the vanilla filling.
The launch of Oreo O's was supported by an intense Above the Line and Below the Line campaign. A large amount of the promotional activation was focused on digital media through organic and paid advertising through various platforms. Targeted sampling was carried out to give the public the opportunity to try the cereal, while at the same time, great emphasis was placed on the proper activation in stores with the creation of thematic displays.
Oreo cookies have long been milk's favourite cookie therefore, with the extension of the brand into the cereal category, the brand gave fans and cereal lovers the chance to Start their day with a bowl of OOH YEAH!